Certified Cycling Without Age Consultant
Background: Business Development Engineer
Location: Worldwide
Based in: Copenhagen
Experience
CSR, fundraising campaigns
Corporate Volunteering
Cycling Without Age Academy
Presentations and workshops
Planning Summits
Planning long rides
Expert pilot training
To me Cycling Without Age is much more than just giving bike rides to seniors. Personally I get so much in return. New friendships, amazing stories from another time, wisdom, the feeling of freedom, a sense of belonging to society and a sense of belonging to nature. That is why I want to share and inspire others to experience the same.

Being able to speak up for the elderly and putting their mental and physical health on agendas at conferences and events all over the world is highly motivating for me. Inspiring municipalities to focus on more senior friendly infrastructure, inspiring companies to give their employees the opportunity to do volunteer bike rides, and inspiring associations to support their local Cycling Without Age chapter.
Biography
Maren Warming has worked with Cycling Without Age since 2016 and has been part of the growth of the organization that is now present in more than 42 countries. She has been planning Cycling Without Age summits in Denmark, USA and Canada inspiring others to make a change. She is a promotor of the Danish bicycle culture in every way.
Contact Maren directly on e-mail: maren@cyclingwithoutage.org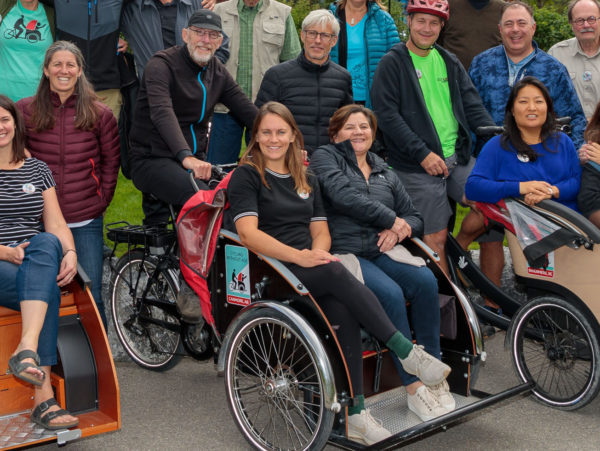 Craig Douce – Banff Canmore Photo Video
The Grey Escape – Teaser
These unbelievable stories you get when entering the magical bubble of the trishaw for three days.
See the full version on the front page.
Maren Warming's social media profiles:
LinkedIn
Facebook
Instagram


Inspiration
What it's all about
Meet my good friend Fraser from Scotland and his good friend Mary.
Copenhagen – The City of Bikes
My everyday life.