By Lene Bruun, Spearhead, Cycling Without Age at Bike West Hartford
Late August 2015 we launched Cycling Without Age in West Hartford, CT. This was the result of a six month preparation process. Throughout the whole process Ole and his team members in Copenhagen have been extremely helpful in helping the local group here in West Hartford getting started. It has been an ongoing process of timely communication and exchange of ideas and knowledge. I also had the pleasure of meeting Ole in Copenhagen and receiving my pilot training from Søren.

The launch events in West Hartford were planned and executed as a common effort and the results were amazing. The program got a lot of attention from the public and from the local media. Ole and Dorthe both came to West Hartford and with their professional, energetic and enthusiastic style, they left a big impression that will last for a long time.

When riding the rickshaw around town one month after the events, many people recognize the rickshaw and talk about the program and we get a lot of positive attention.

On a personel note I can add that Ole, Dorthe and Søren are fun and humorous to be with and you won't be bored one minute in their company. I give my best recommendations to both the Cycling Without Age program and the team behind it. Most importantly the elderly love the rides and as a pilot you tend to get addicted to this meaningful way of spending some of your sparetime simply because we all have the right to wind in our hair!
Learn more about recent takeoffs from the press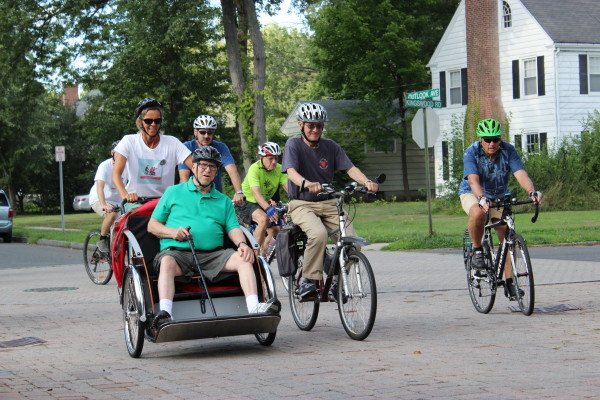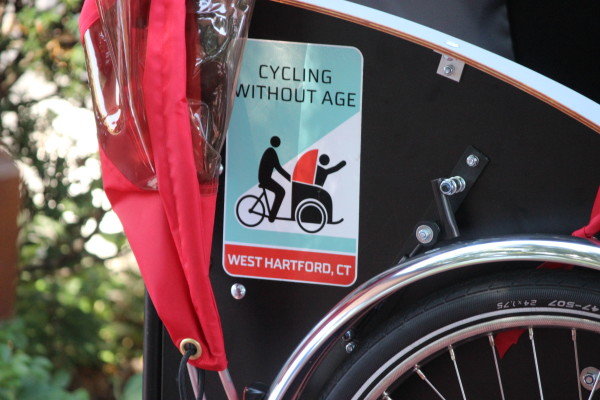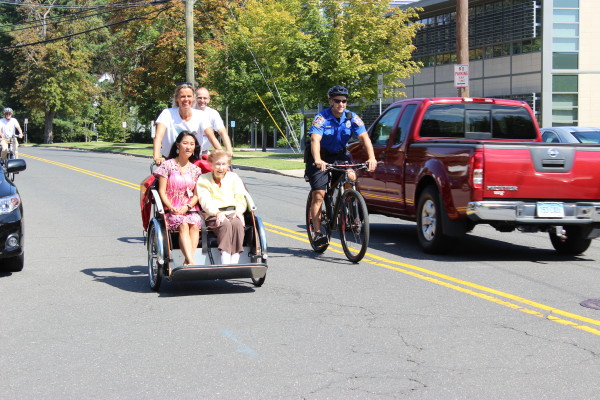 Photos: Bob Newbold